What does it do?
Similar to a light jog, sitting in an infrared sauna can raise your heart rate, and cause you to sweat.
Because of the way the sauna omits heat, it warms your core, simulating a fever. Your body starts to sweat, increasing blood circulation.
By using the Infrared Sauna, you release more sweat than in a regular sauna or even a steam room.
Perspiration balances sodium and calcium levels, opens up pores, boosts endorphins.
The Infrared sauna has been said to improve the one's quality of life, and overall wellbeing.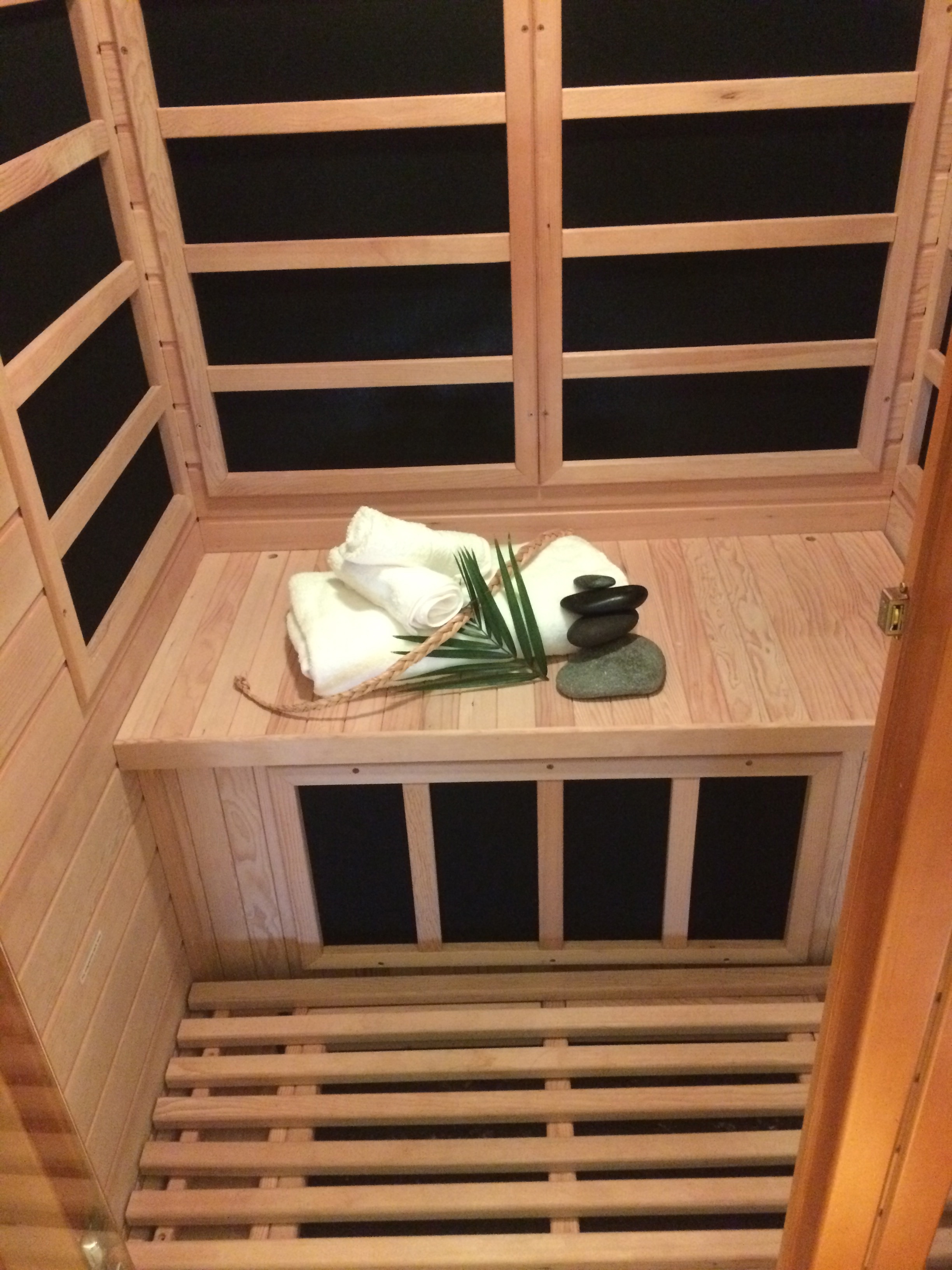 How does it work?
The Infrared sauna uses light in order to help relax and balance the body.
It works by omitting infrared light waves that raises your body's core temperature.
The infrared rays omitted, directly penetrate your skin instead of warming the air around you like most regular saunas.
Your body's temperature will rise quickly, yet the light will have no effect on your surroundings.
The infrared rays work together with colour changing therapy lights in order to help you relax your muscles and your mind.
Benefits of the Infrared Sauna include:
Muscle Pain Relief

Anti-Aging Effects

Immune System Boosts

Joint Pain or Stiffness Relief

Stress Relief

Skin Improvement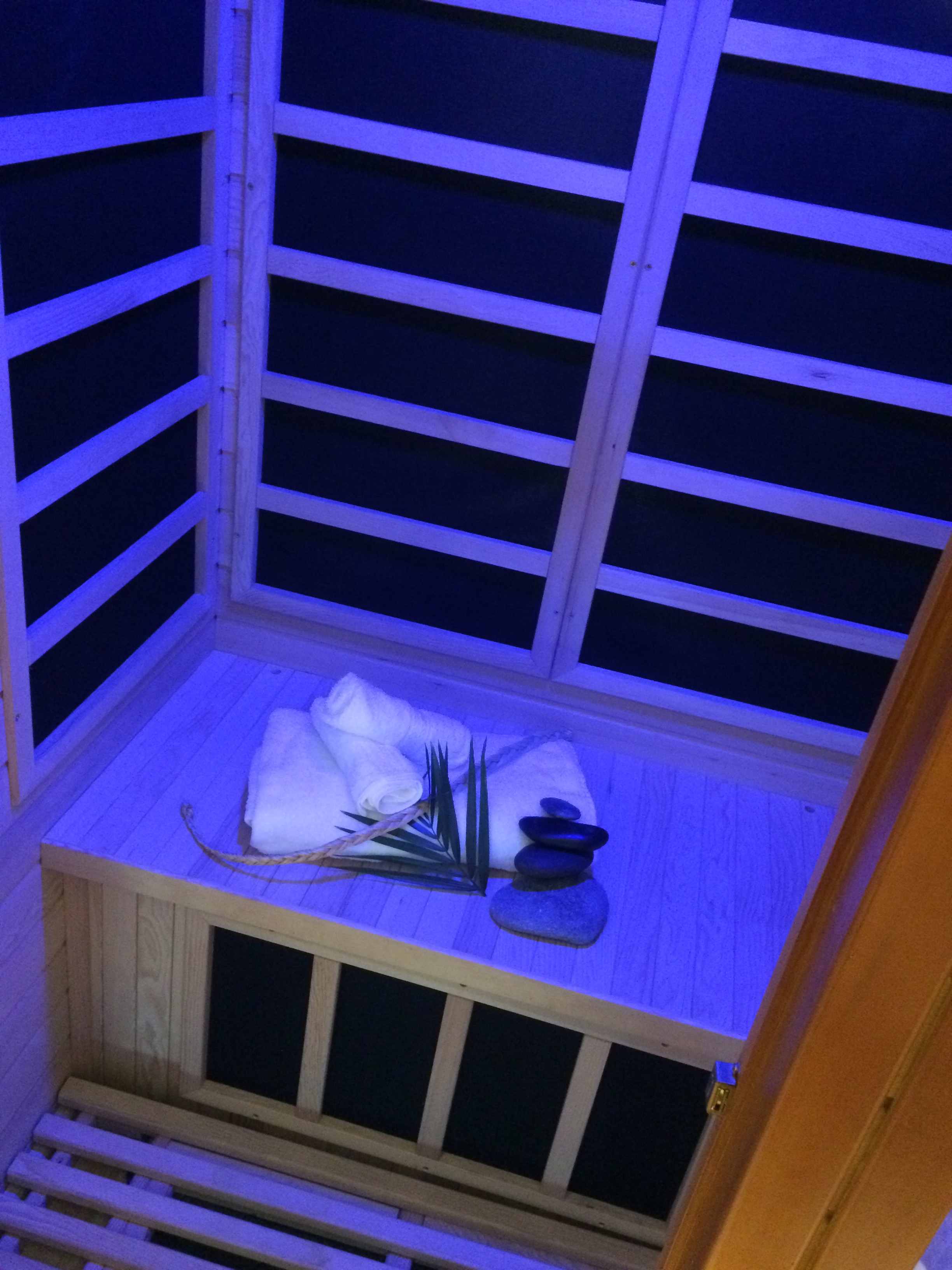 Is Infrared Sauna Treatment for You?
Since the Infrared Sauna operates at a lower temperature than most saunas, it can be better tolerated by people who have difficulty with the high level of heat in regular saunas or steam rooms.
This treatment has shown to help people with muscle pain as well as aide them during their injury recovery process.
Using the infrared sauna has also proven to reduce stress and anxiety symptoms, as well as boost the immune system.
Infrared Sauna Treatment has had the most success when paired with other treatments such as massage therapy and physiotherapy.
Ready to Try?
Call and Book Your Appointment Today! 
Cost:
30 min…….$20
You can also get one free infrared sauna session with every Colon Hydrotherapy package
Packages
6 Sessions(30 min)……………….$99
10 Sessions(30 min)…………….$149
Towels and hot teas are included!