Acupuncture
What is popularly known today as Acupuncture and Herbal Medicine is part of a complete medical system called Traditional Chinese Medicine  (TCM). TCM includes many  methods of healing like cupping, acupuncture, acupressure, Chinese herbs and tuina (Chinese massage) and is known for its proven effectiveness over thousands of years. Acupuncture is a part of Traditional Chinese Medicine (TCM). It involves the insertion of fine, disposable needles into the skin at specific points on the body to improve the circulation of "Qi" (Life Energy). It has been successfully used to treat various diseases and health conditions for thousands of years. Acupuncture has proven to be safe and effective and is frequently used as an alternative or complement to medications.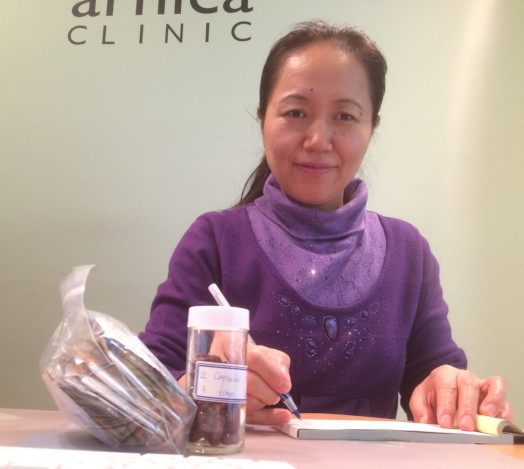 Dr. Anna (Xiqin Qiao) has practiced Acupuncture and Traditional Chinese Medicine (TCM) for over 28 years. She has a Ph.D. in Traditional Chinese Medicine (TCM) and Acupuncture. Dr. Anna was a professor at the Harbin (China) University of Traditional Chinese Medicine (TCM) for 7 years before coming to Canada. She is a registered Acupuncturist and a Registered Herbalist.
How Dr. Anna can use acupuncture to reduce your pain
Dr. Anna is an expert in choosing the best combination of ingredients for your specific needs from over 10,000 natural materials used by Traditional Chinese Medicine doctors. Including: Seeds, Leaves, Flowers, Fruit, Roots, Stones, and Rock She produces her own herbal remedies in different forms which include but not limited to capsules, powders, tablets and pills. She uses specific individual herbal formulae for every patient she treats. She believes in the powerful combination of Chinese herbs and acupuncture treatments. Making her highly successful in relieving pain (sciatica, arthritis, fibromyalgia ), stopping smoking addiction, helping with weight management. Dr. Anna has a great success rate in treating ED (Erectile dysfunction), Infertility, depression, chronic fatigue, skin disorders and many others diseases and conditions. She will help you to control blood pressure and maintain a healthy cholesterol level with natural herbal formulas that doesn't cause harmful side effects.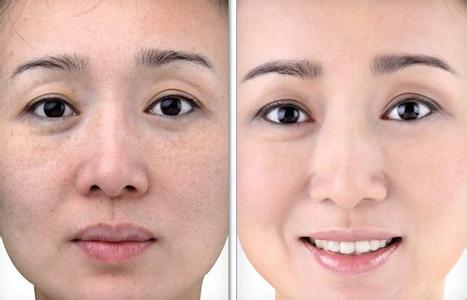 One of Dr. Anna's many passions is a cosmetic acupuncture
She developed her own method that allows her patients to benefit from traditional Chinese acupuncture without experiencing any pain from needles. Dr. Anna's Special Facial Acupuncture with Nano Needles will enhance not only your physical appearance and your overall health. Benefits include deeply relaxing your mind to free you from the stress and anxiety of everyday life that is a root cause of premature ageing. It produces visible long-lasting results without side effects or toxicity.
Treatment benefits include: • Enhancing your metabolism • Slowing down the ageing process • Stimulating the production of collagen and elastin that smooths existing wrinkles and helps prevent new ones from forming • Evening out and brightening your complexion • Brightening eyes, reducing bags and dark circles • Lifting sagging eyelids, jowls, and reducing your double chin • Relieving eczema and acne • Helping with a facial nerve disorder, such as facial spasm, Bells Palsy, and Ramsey Hunt Syndrome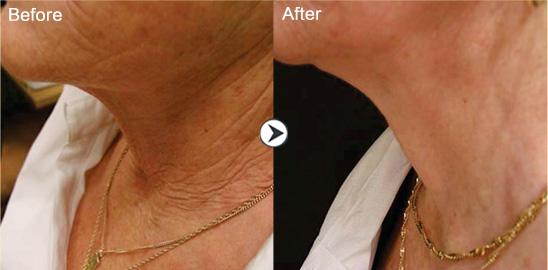 How does Dr. Anna's cosmetic acupuncture work?
The whole treatment of Dr. Anna's Facial Acupuncture with Nano Needles takes about 75 min. and consists of 3 parts: The therapeutic herbal mask, Nano Needles Acupuncture, and herbal products to take home for maintenance.
1.
The first step of the treatment takes 20-35 min and includes the application of Therapeutic Herbal Mask handmade from natural materials according to your skin type. This special mask will prepare your skin for further treatment by nourishing, moisturizing and gentle peeling off dead cells from the top layer of your skin. This mask by itself provides an immediate and long-lasting firming effect best used with Nano Needles Acupuncture for best results.
2.
The second step is the Nano Needles Acupuncture. Despite the word "needles", this treatment has nothing to do with pain. Nano Needles are 10 000 times thinner than a human hair which is why they are measured in nano meters. Nano Needles inserted in acupuncture points will restore natural micro-electrical currents in your skin and stimulate over 35 different facial muscles to create a natural face-lifting result. For 10-15 minutes your facial muscles will get an individual 'workout' just like having a personal trainer to guide your muscles properly. As a result, your muscles are stronger, tighter, and healthier creating a youthful foundation for your skin. This whole treatment is cumulative and effective, delivers results instantly without any pain and has no downtime.
3. The third step is your homework with the help of special products that Dr. Anna will handmake just for you according to your individual treatment plan which includes Cleanser, cream, and herbal supplement pills to maintain the effect for the longer period of time. Acupuncture sessions are covered by the most of extended health plans
Cupping
The theory behind cupping is to draw out trapped toxins in the body to enhance the circulation of blood and the flow of qi, or energy. Used commonly throughout Chinese history for thousands of years, cupping is used for conditions such as all kinds of pain syndromes, chronic fatigue, and the common cold.
Traditionally a glass bulb is first lit with a flame to create a vacuum. The heated bulb is then placed on the body creating suction. Modern day equipment utilizes bulbs attached to plastic cups to create a vacuum without the uses of a flame.
Acupuncture Treatment
First visit: 75 minutes – $100

Following visits: 60 minutes – $80
Facial Acupuncture Treatment
First visit: 90 minutes – $110

Following visits: 75 minutes – $100
Acupuncture Treatment
First visit: 75 minutes – $100

Following visits: 60 minutes – $80
Facial Acupuncture Treatment
First visit: 90 minutes – $110

Following visits: 75 minutes – $100
Cupping
First visit: 75 minutes – $90

Following visits: 60 minutes – $80