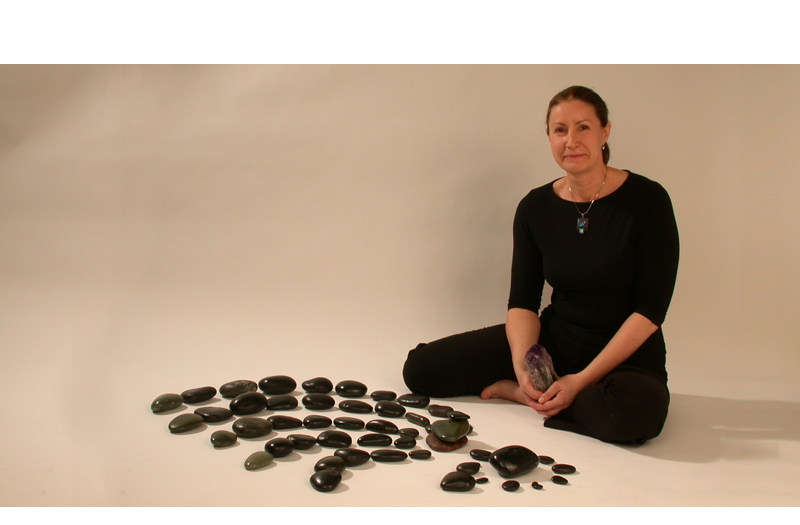 About Nina Gart
Nina Gart is an educator. She holds a Master's Degree in Education from Moscow University and she is also a graduate of Moscow Institute of Physical Education – RMT in Russia. She is proud to be a fourth generation member of a medical family.
In 1997, Nina started working again as a bodyworker and in 1998 began a new career as an esthetician. That year, she completed her first La Stone Therapy course, which brought an enormous change to her life. Nina continues to perfect herself both as a healer and educator. She became a Reiki Master in 1999 and integrates many therapies in her practice, including Reflexology, Crystal Healing, Raindrop Therapy, Aromatherapy and Thought Field Therapy.
Nina's method of Stone Therapy is based on Thermatherapy principals, Reiki energy work, Shiatsu meridian principals and Reflexology Zone therapy. The technique also incorporates Swedish relaxation massage, which Nina has been teaching at the Wild Rose College of Natural Healing in Calgary, AB. Since developing this unique form of Stone Therapy, Nina has added several levels and incorporated other healing modalities with hot and cold stones, such as Raindrop Therapy and Reflexology with Hot and Cold Stones. Nina continues to incorporate additional therapies into her school curriculum. She brings passion, love and dedication to her school and to her students. Nina's work has been featured in magazines, television and at health and wellness expos.